With spring showers on the way, experts say local homeowners should start looking into how to prevent water damage now
4/7/2017 (Permalink)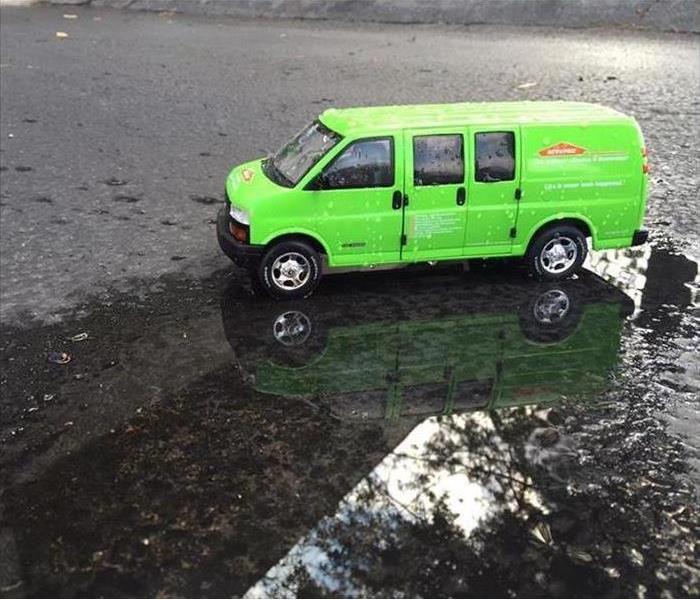 If you have any further questions/concerns or if you have water damage, call SERVPRO of Hancock Park/Hollywood 323-545-6115
SERVPRO of Hancock Park/Hollywood has released these tips on how to protect homes from heavy rain and flooding:


Inspect sump pumps – a sump pump removes water that accumulates underneath a home and is one of the best defenses against flooded basements and subsequent costly repairs. All too often, though, homeowners don't find out their sump pump is not working properly until it's too late and spring showers are already wreaking havoc on your home. It is recommended that you inspect your sump pump each spring to ensure it's working properly.


Clean gutters and downspouts – leaves and debris from spring storms can lead to clogged gutters and downspouts, and the number one cause of basement flooding is roofs not draining properly. Cleaning your gutters each spring is an inexpensive way to make sure your home is ready for the rain to come. Also, check that downspouts extend away from the home's foundation by at least three feet, this will help effectively move rain water away from the home.


Consider back-flow valves – sewer back-flow valves are small, inexpensive parts that are installed in sewer drainage lines to help regulate water flow. These small valves can save big headaches by preventing sewer water from entering a basement during heavy rain and go a long way to making your basement flood proof.


Check for basement leaks – take a few minutes this weekend to inspect both the interior and exterior of your home's foundation, walls, floors and windows for any cracks that may have developed during the winter months. Even a minor crack can lead to major water damage during a heavy spring shower. You can use a basic waterproof epoxy and a paintbrush or putty knife to patch any small cracks you find.